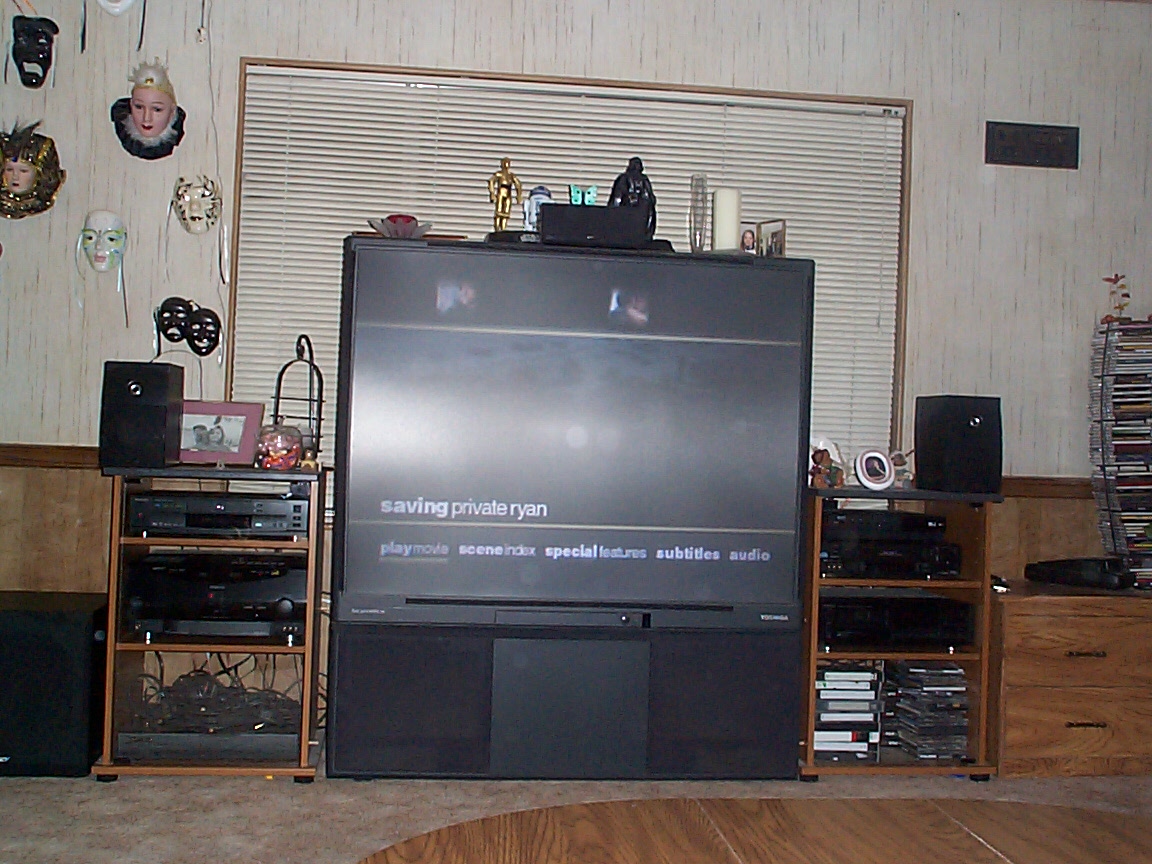 Welcome to the Acker Home Theater Web Page.
Please be patient as this site is still under construction. After viewing the web sites of other people (you know who you are) who are interested in my hobby (addiction), I decided to build my own site to show off my modest collection of Home Theater gear.

I have some upgrades planned in the next few months so check back soon to view some of the pics I take.